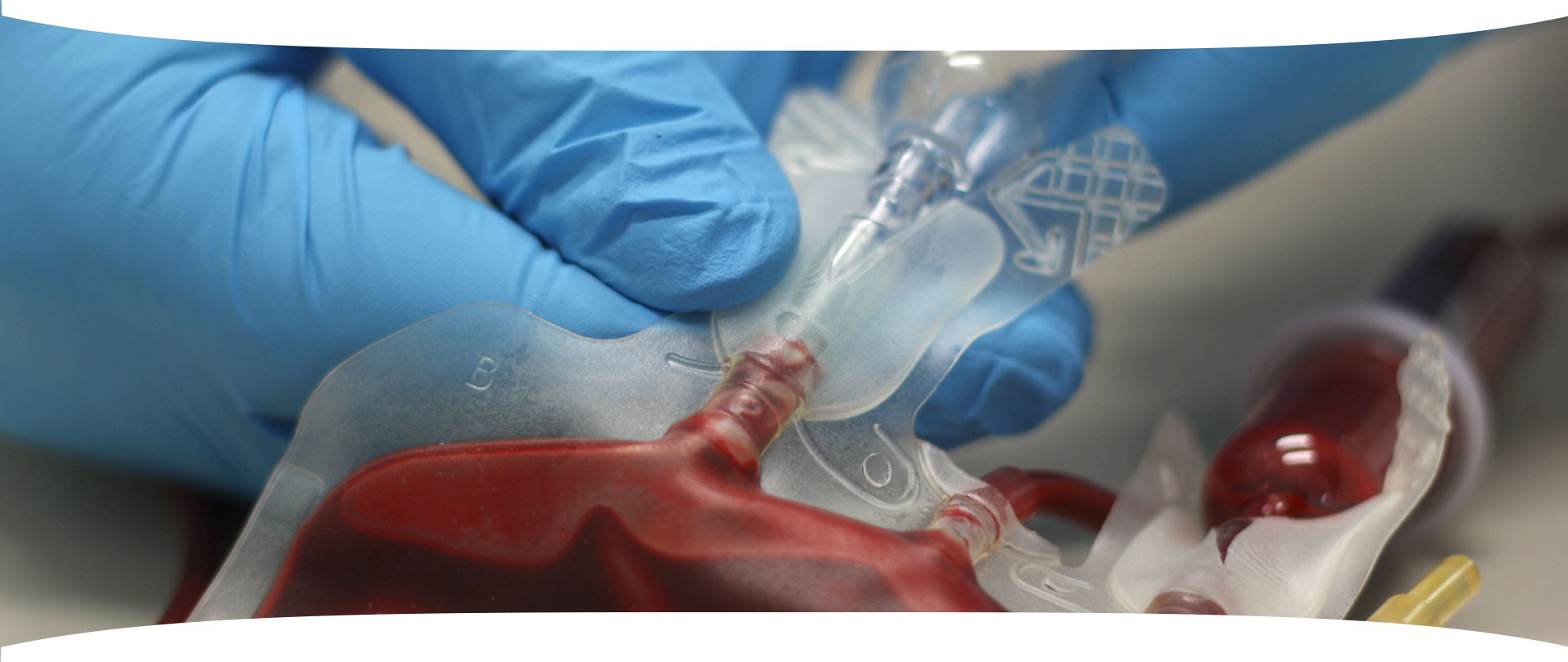 Resources and Studies
Effectiveness of Platelet-rich Plasma Injection for Rotator Cuff Tendinopathy: A Prospective Open-label Study.

OBJECTIVE:

Assess platelet rich plasma (PRP) injection for rotator cuff tendinopathy (RCT).

DESIGN:

Prospective open label study with 1-year follow-up.

METHODS:

Participants recruited from an outpatient sports medicine clinic had clinically and magnetic resonance image (MRI)-demonstrated RCT refractory to physical therapy and corticosteroid injection. They received one ultrasound-guided injection of 3.0 mL of 1% xylocaine followed by 3.5 mL of PRP at the lesion and surrounding tendon.

PRIMARY OUTCOME:

0-10 visual analog scale (VAS; baseline, 8, 12, and 52 weeks).

SECONDARY OUTCOME:

Functional shoulder tests assessing rotator cuff strength and endurance (at baseline and 8 and 12 weeks), MRI severity (1-5 points [at baseline and 4 and 8 weeks]), and patient satisfaction (52 weeks)

RESULTS:

Eighteen participants with 19 assessed shoulders reported VAS pain score improvement from 7.5 ± 0.3 points to 0.5 ± 0.3 points by week 12 and 0.4 ± 0.2 (P = .0001) points at week 52. Functional outcomes significantly improved; the largest effect was seen in the external rotation test: 33.5 ± 5.7 seconds to 62.6 ± 7.2 seconds at week 12 (P = .0001). MRI appearance improved by 1 to 3 points in 16 of 18 assessed shoulders. Seventeen participants were "completely satisfied" (12) or "satisfied" (5). One participant was "unsatisfied."

CONCLUSIONS:

A single ultrasound-guided, intralesional injection of PRP resulted in safe, significant, sustained improvement of pain, function, and MRI outcomes in participants with refractory RCT. Randomized multidisciplinary effectiveness trials that add ultrasound and validated clinical outcome measures are needed to further assess PRP for RCT.

[Source]
Chronic Wounds Treated with a Physiologically Relevant Concentration of Platelet-Rich Plasma Gel: A Prospective Case Series.

ABSTRACT

Chronic wounds are characterized by a long inflammatory phase that hinders regenerative wound healing. The purpose of this prospective case series was to evaluate how a physiologically relevant concentration of an autologous platelet-rich plasma (PRP) gel affects initial wound healing trajectories of chronic, nonhealing wounds of various etiologies and in different care settings. Using convenience sampling methods, 49 patients (average age: 60.6 years, SD 14.7) with 65 nonhealing wounds (mean duration 47.8 weeks, range 3 to 260) at eight long-term acute care (LTAC) hospitals and three outpatient foot or wound clinics who were prescribed PRP gel for their nonhealing wound were enrolled. The majority of patients had low albumin, hematocrit, and/or hemoglobin levels. After wound assessments and measurements were obtained and the gel prepared, a skin barrier was applied to the periwound skin and the gel applied and protected with cover dressings. The most common wounds were pressure ulcers (n = 21), venous ulcers (n = 16) and diabetic foot ulcers (n = 14). Mean wound area and volume were 19 cm2 (SD 29.4) and 36.2 cm3 (SD 77.7), respectively. Following a mean of 2.8 (SD 2.4) weeks with 3.2 (SD 2.2) applications, reductions in wound volume (mean 51%, SD 43.1), area (39.5%, SD 41.2), undermining (77.8%, SD 28.9), and sinus tract/tunneling (45.8%, SD 40.2) were observed. For all wound etiologies, 97% of wounds improved. The results of this study suggest the application of this PRP gel can reverse nonhealing trends in chronic wounds.

[Source]
The effectiveness of intralesional injection of platelet-rich plasma in accelerating the healing of chronic ulcers: an experimental and clinical study.

ABSTRACT

The purpose of this prospective experimental and clinical study is to evaluate the effectiveness of the intralesional injection of platelet-rich plasma (PRP), in the management of non-healing chronic wounds. Skin defects were created in the ears of 20 white New Zealand rabbits. In the study group, autologous PRP was injected intralesionally. The control group was treated conservatively. Nineteen out of 20 cases of the study group healed within a mean time of 24·9 days. In the control group, seven defects healed within a mean period of 26·7 days, seven ulcers did not heal at day 28 and in six cases a full thickness ear defect was recorded. For a 3-year period, 26 patients with chronic ulcers underwent surgical debridement and intralesional injection of PRP. A histological study was performed before and 7 days after PRP injection. Ten patients healed within a mean period of 7 weeks. In 16 cases, PRP prepared the wound bed for the final and simpler reconstructive procedure. Intralesional injection is a newly described method for application of PRP and represents an effective therapeutic option when dealing with non-healing wounds. © 2012 The Authors. International Wound Journal © 2012 John Wiley & Sons Ltd and Medicalhelplines.com Inc.

[Source]
Platelet gel and fibrin sealant reduce allogeneic blood transfusions in total knee arthroplasty.

BACKGROUND

Total knee arthroplasty (TKA) is often associated with a considerable amount of post-operative blood loss, necessitating the transfusion of allogeneic blood, which can add to the complications. Optimization of strategies to reduce the need for blood transfusion is desired. This study was designed to evaluate the efficacy of autologous platelet gel and fibrin sealant in unilateral TKA.

METHODS

Consecutive patients were operated on and assigned to the study and control groups. Study group patients (n = 85) were operated on according to our standard TKA protocol, with the application of autologous platelet gel and fibrin sealant on the wound tissues at the end of surgery. Eighty patients were operated on according to the same protocol, but without the use of platelet gel and fibrin sealant, and served as the control group. All blood transfusions, occurrence of wound leakage, wound healing disturbances and incidences of post-operative infections were recorded.

RESULTS

Patients in the treatment group had a significantly higher post-operative haemoglobin level (11.3 vs. 8.9 g/dl, respectively) and a decreased need for allogeneic blood products (0.17 vs. 0.52 units, respectively) than those in the control group (P < 0.001). The incidences of wound leakage and wound healing disturbance were significantly less (P < 0.001) in patients managed with platelet gel and fibrin sealant. Four patients in the control group, who received blood products, developed wound infection. The hospital stay was decreased by 1.4 +/- 1.5 days for patients in the treatment group (P < 0.001).

CONCLUSION

Peri-operatively applied platelet gel and fibrin sealant may reduce the incidence of allogeneic blood transfusions and complications associated with TKA.
PRP as a new approach to prevent infection: preparation and in vitro antimicrobial properties of PRP.

ABSTRACT

Implant-associated infection is becoming more and more challenging to the healthcare industry worldwide due to increasing antibiotic resistance, transmission of antibiotic resistant bacteria between animals and humans, and the high cost of treating infections. In this study, we disclose a new strategy that may be effective in preventing implant-associated infection based on the potential antimicrobial properties of platelet-rich plasma (PRP). Due to its well-studied properties for promoting healing, PRP (a biological product) has been increasingly used for clinical applications including orthopaedic surgeries, periodontal and oral surgeries, maxillofacial surgeries, plastic surgeries, sports medicine, etc. PRP could be an advanced alternative to conventional antibiotic treatments in preventing implant-associated infections. The use of PRP may be advantageous compared to conventional antibiotic treatments since PRP is less likely to induce antibiotic resistance and PRP's antimicrobial and healing-promoting properties may have a synergistic effect on infection prevention. It is well known that pathogens and human cells are racing for implant surfaces, and PRP's properties of promoting healing could improve human cell attachment thereby reducing the odds for infection. In addition, PRP is inherently biocompatible, and safe and free from the risk of transmissible diseases. For our study, we have selected several clinical bacterial strains that are commonly found in orthopaedic infections and examined whether PRP has in vitro antimicrobial properties against these bacteria. We have prepared PRP using a twice centrifugation approach which allows the same platelet concentration to be obtained for all samples. We have achieved consistent antimicrobial findings and found that PRP has strong in vitro antimicrobial properties against bacteria like methicillin-sensitive and methicillin-resistant Staphylococcus aureus, Group A Streptococcus, and Neisseria gonorrhoeae. Therefore, the use of PRP may have the potential to prevent infection and to reduce the need for costly post-operative treatment of implant-associated infections.
The efficacy of autologous platelet gel in pain control and blood loss in total knee arthroplasty. An analysis of the haemoglobin, narcotic requirement and range of motion.

ABSTRACT

Biological materials used to assist in haemostasis following total knee arthroplasty have been the subject of much recent research. Autologous platelet gel is a substance that is derived from platelet-rich plasma extracted from the patient's blood and centrifuged perioperatively, and is applied to exposed tissues, synovium and the lining of the wound at closure. Concentrating and applying these factors directly to the wound at the end of a total knee arthroplasty procedure may lead to more complete haemostasis, a reduction in perioperative blood loss, accelerated tissue repair and decreased postoperative pain. In this study, 98 unilateral total knee arthroplasties were evaluated retrospectively, 61 of which involved the intaroperative use of platelet gel, and 37 of which served as control subjects. Outcomes analysed were postoperative haemoglobin changes, intravenous and oral narcotic requirements, range of motion on discharge and total days in hospital. Patients receiving platelet gel during surgery had less postoperative blood loss as measured by differences in the preoperative and postoperative haemoglobin on day 3 (2.7 vs. 3.2 g/dl; P=0.026). The narcotic requirement was less in the platelet gel group for both intravenous (17.0 vs. 36.3 mg/day; P=0.024) and oral (1.84 vs. 2.75 tabs/day; P=0.063) medication. This group also achieved a higher range of motion prior to discharge (78.2 vs. 71.9; P=0.052) and were discharged an average of 1 day earlier than their control counterparts. Though further prospective trials are necessary, this study indicates that the application of autologous platelet gel may lead to improved haemostasis, better pain control and a shortened hospital stay.
Antimicrobial activity of platelet-leukocyte gel against Staphylococcus aureus.

ABSTRACT

Platelet-leukocyte gel (PLG) contains high concentrations of platelets and leukocytes. As leukocytes play an important role in the innate host-defense, we hypothesized that PLG might have antimicrobial properties. This study investigated the antimicrobial activity of PLG against Staphylococcus aureus and the contribution of myeloperoxidase (MPO), present in leukocytes, in this process. Platelet-rich plasma (PRP) and platelet-poor plasma (PPP) were obtained from whole blood of six donors. PLG was prepared by mixing PRP with autologous (PLG-AT) or bovine thrombin (PLG-BT). Antimicrobial activity of PLG-AT, PLG-BT, PRP, and PPP was determined in a bacterial kill assay. MPO release was measured by ELISA and activity was measured using a MPO activity assay. Cultures showed a rapid decrease in the number of bacteria for both PLG-AT and PLG-BT, which was maximal between 4 and 8 h, to approximately 1% of the bacteria in controls. The effect of PLG-AT was largest and significantly different compared to PRP (p = 0.004) and PPP (p < 0.001), however not compared to PLG-BT (p = 0.093). PLG-AT, PLG-BT, and PRP showed a comparable, gradually increasing MPO release. MPO activity was comparable for all groups and remained stable. No correlation between MPO release, activity, and bacterial kill could be found. PLG appears to have potent antimicrobial capacity, but the role of MPO in this activity is questionable. PLG might represent a useful strategy against postoperative infections. However, additional research should elucidate its exact antimicrobial activity.

Copyright 2007 Orthopaedic Research Society. Published by Wiley Periodicals, Inc.
Platelet-rich plasma inside the sternotomy wound reduces the incidence of sternal wound infections.

ABSTRACT

Despite the large choice of wide-spectrum antibiotic therapy, deep sternal wound infection (DSWI) following cardiac surgery is a life-threatening complication worldwide. This study evaluated that the use of platelet-rich plasma (PRP) applied inside the sternotomy wound would reduce the effect of sternal wound infections, both superficial and deep. Between January 2007 and January 2012, 1093 consecutive patients underwent cardiac surgery through median sternotomy. Patients were divided into two groups. Group B, the study group, included those who received the PRP applied inside the sternotomy wound before closure. Group A, the control group, included patients who received a median sternotomy but without the application of PRP. Antibiotic prophylaxis remained unchanged across the study and between the two groups. Occurrence of DSWI was significantly higher in group A than in group B [10 of 671 (1⋅5%) versus 1 of 422 (0⋅20%), P = 0⋅043]. Also, superficial sternal wound infections (SSWIs) were significantly higher in group A than in group B [19 of 671 (2⋅8%) versus 2 of 422 (0⋅5%), P = 0⋅006]. The use of PRP can significantly reduce the occurrence of DSWI and SSWI in cardiac surgery.

© 2013 The Authors. International Wound Journal © 2013 Medicalhelplines.com Inc and John Wiley & Sons Ltd.
Bone marrow concentrate with allograft equivalent to autograft in lumbar fusions.

STUDY DESIGN

Prospective randomized study.

OBJECTIVE

To compare autologous bone marrow concentrate mixed with allograft cancellous bone to iliac crest autograft in lumbar fusions.

SUMMARY OF BACKGROUND DATA

Bone marrow has been shown to be a rich source of osteoprogenitor cells. Osteoprogenitor cells have been shown in animals, and some human studies, to have potential in use as a bone graft substitute.

METHODS

Twenty-five patients underwent from 1- to 3-level lumbar fusions. One patient was lost to follow-up. On one half of the spine, allograft plus autologous bone marrow concentrate was used, whereas on the other half, autologous iliac crest bone was used. Cellular analysis, consisting of nucleated cell count, mononuclear cell count, CD34+ count, and colony-forming-units-fibroblast count, was done on marrow aspirates and concentrates. At 1 year postoperation, computed tomographic scans of the fusions were evaluated on a blinded basis by 2 neuroradiologists independent of each other. Radiographical fusion was the primary outcome measure.

RESULTS

There was no statistical difference in fusion scores between allograft and autograft in the lateral gutters, interbody cages, or facet joints. There was a positive trend between CD34+ counts and radiographical fusion.

CONCLUSION

The study shows equivalence between cancellous allograft mixed with bone marrow concentrate and autologous iliac crest bone for lumbar fusions.
Treatment with platelet-rich plasma is more effective than placebo for knee osteoarthritis: a prospective, double-blind, randomized trial.

BACKGROUND

Specific growth factors have been proposed as therapeutic proteins for cartilage repair.

HYPOTHESIS

Platelet-rich plasma (PRP) provides symptomatic relief in early osteoarthritis (OA) of the knee.

STUDY DESIGN

Randomized controlled trial; Level of evidence, 1.

METHODS

A total of 78 patients (156 knees) with bilateral OA were divided randomly into 3 groups. Group A (52 knees) received a single injection of PRP, group B (50 knees) received 2 injections of PRP 3 weeks apart, and group C (46 knees) received a single injection of normal saline. White blood cell (WBC)-filtered PRP with a platelet count 3 times that of baseline (PRP type 4B) was administered in all. All the groups were homogeneous and comparable in baseline characteristics. Clinical outcome was evaluated using the Western Ontario and McMaster Universities Arthritis Index (WOMAC) questionnaire before treatment and at 6 weeks, 3 months, and 6 months after treatment. They were also evaluated for pain by a visual analog scale, and overall satisfaction with the procedure and complications were noted.

RESULTS

Statistically significant improvement in all WOMAC parameters was noted in groups A and B within 2 to 3 weeks and lasting until the final follow-up at 6 months, with slight worsening at the 6-month follow-up. The mean WOMAC scores (pain, stiffness, physical function, and total score) for group A at baseline were 10.18, 3.12, 36.56, and 49.86, respectively, and at final follow-up were 5.00, 2.10, 20.08, and 27.18, respectively, showing significant improvement. Similar improvement was noted in group B (mean WOMAC scores at baseline: 10.62, 3.50, 39.10, and 53.20, respectively; mean WOMAC scores at final follow-up: 6.18, 1.88, 22.40, and 30.48, respectively). In group C, the mean WOMAC scores deteriorated from baseline (9.04, 2.70, 33.80, and 45.54, respectively) to final follow-up (10.87, 2.76, 39.46, and 53.09, respectively). The 3 groups were compared with each other, and no improvement was noted in group C as compared with groups A and B (P < .001). There was no difference between groups A and B, and there was no influence of age, sex, weight, or body mass index on the outcome. Knees with Ahlback grade 1 fared better than those with grade 2. Mild complications such as nausea and dizziness, which were of short duration, were observed in 6 patients (22.2%) in group A and 11 patients (44%) in group B.

CONCLUSION

A single dose of WBC-filtered PRP in concentrations of 10 times the normal amount is as effective as 2 injections to alleviate symptoms in early knee OA. The results, however, deteriorate after 6 months. Both groups treated with PRP had better results than did the group injected with saline only.
Positive effect of an autologous platelet concentrate in lateral epicondylitis in a double-blind randomized controlled trial: platelet-rich plasma versus corticosteroid injection with a 1-year follow-up.

BACKGROUND

Platelet-rich plasma (PRP) has shown to be a general stimulation for repair. Purpose To determine the effectiveness of PRP compared with corticosteroid injections in patients with chronic lateral epicondylitis.

STUDY DESIGN

Randomized controlled trial; Level of evidence, 1.

PATIENTS

The trial was conducted in 2 teaching hospitals in the Netherlands. One hundred patients with chronic lateral epicondylitis were randomly assigned in the PRP group (n = 51) or the corticosteroid group (n = 49). A central computer system carried out randomization and allocation to the trial group. Patients were randomized to receive either a corticosteroid injection or an autologous platelet concentrate injection through a peppering technique. The primary analysis included visual analog scores and DASH Outcome Measure scores (DASH: Disabilities of the Arm, Shoulder, and Hand).

RESULTS

Successful treatment was defined as more than a 25% reduction in visual analog score or DASH score without a reintervention after 1 year. The results showed that, according to the visual analog scores, 24 of the 49 patients (49%) in the corticosteroid group and 37 of the 51 patients (73%) in the PRP group were successful, which was significantly different (P <.001). Furthermore, according to the DASH scores, 25 of the 49 patients (51%) in the corticosteroid group and 37 of the 51 patients (73%) in the PRP group were successful, which was also significantly different (P = .005). The corticosteroid group was better initially and then declined, whereas the PRP group progressively improved.

CONCLUSIONS

Treatment of patients with chronic lateral epicondylitis with PRP reduces pain and significantly increases function, exceeding the effect of corticosteroid injection. Future decisions for application of the PRP for lateral epicondylitis should be confirmed by further follow-up from this trial and should take into account possible costs and harms as well as benefits.
Bone marrow concentrate: a novel strategy for bone defect treatment.

BACKGROUND

Although strong efforts have been made over the last decade to introduce stem cell and tissue engineering treatment strategies to the field of orthopaedics, only few clinical applications are currently available.

MATERIALS AND METHODS

The clinical outcomes of ten patients with volumetric bone deficiencies treated with mesenchymal stem cells and bone marrow aspirate are presented in this case series. Results were evaluated with radiographs. In addition to the in vivo data, we also presented in vitro data of BMC cultivated onto a porous collagen I scaffold and the technique of bone marrow aspiration via a commercially available system.

RESULTS

Our results demonstrated that there is a rationale for a clinical application of BMC / bone aspirate in the treatment of osseous defects. The intraoperative harvest procedure is a safe method and does not significantly prolong the time of surgery. In addition, MSC isolated from the aspirate was able to adhere and proliferate onto a collagen scaffold in significant numbers after a 15 min incubation period. These cells were then able to allow osteogenic differentiation in vitro without any osteogenic stimuli.

CONCLUSIONS

The local application of BMC / bone aspirate in the treatment of bone deficiencies may be a promising alternative to autogenous bone grafting and help reduce donor site morbidity.

Our Staff consists of Perfusionists, Autotransfusionists, MLT's, EMT's, LPN's, & CST's. We are experts in Blood Management with certifications in autotransfusion and perfusion.
Gary Koenig President/CCP/LP/CPBMS/CRABT
3740 Boiling Springs Rd
Boiling Springs, SC 29316
phone: 864-316-7440
email: gary@comprehensiveblood.com